2016 OSFFC Convention Information
The Tualatin Valley Firefighters Union, Local 1660, is proudly hosting the 2016 OSFFC Convention on April 17-20 at the Embassy Suites in Tigard, Oregon. Local 1660 is also celebrating their 50 year anniversary as an IAFF affiliate and is excited to provide several exciting events for delegates and their guests.
On Sunday, April 17th, Local 1660 will put on a golf tournament held at The Reserve Golf Course in Aloha, Oregon. Please see the attached brochure for all information regarding this tournament and how to become a sponsor. To register to play, simply go to our online store.
On Monday, April 18th we will be hosting a catered dinner at the 1660 Union Hall. Registered delegates and alternates will be provided transportation from the Embassy Suites to our Union Hall for dinner, drinks, and socialization. Guest tickets can also be purchased for $20 at the online store.
On Tuesday, April 19th there will be a Casino Night at the Embassy Suites. All in attendance will have the opportunity to win some great prizes.
Monday and Tuesday, while Delegates meet for convention, guests will be provided transportation to both the Woodburn Factory Outlet Stores for shopping and to the Newberg Wine Country for wine tours. A sign up sheet will be available soon and at the convention for those interested in either excursion.

Click the images below to open the PDF version of the brochure: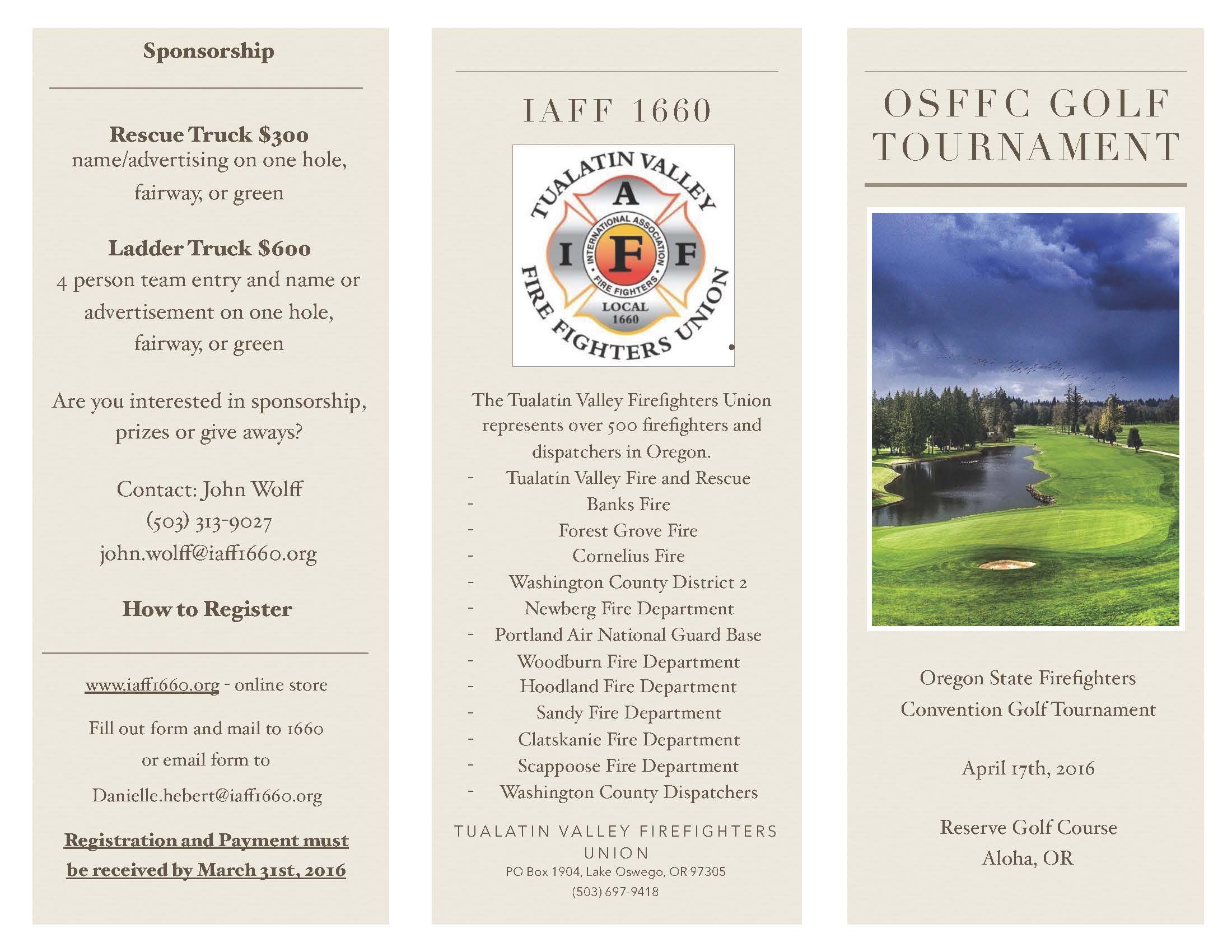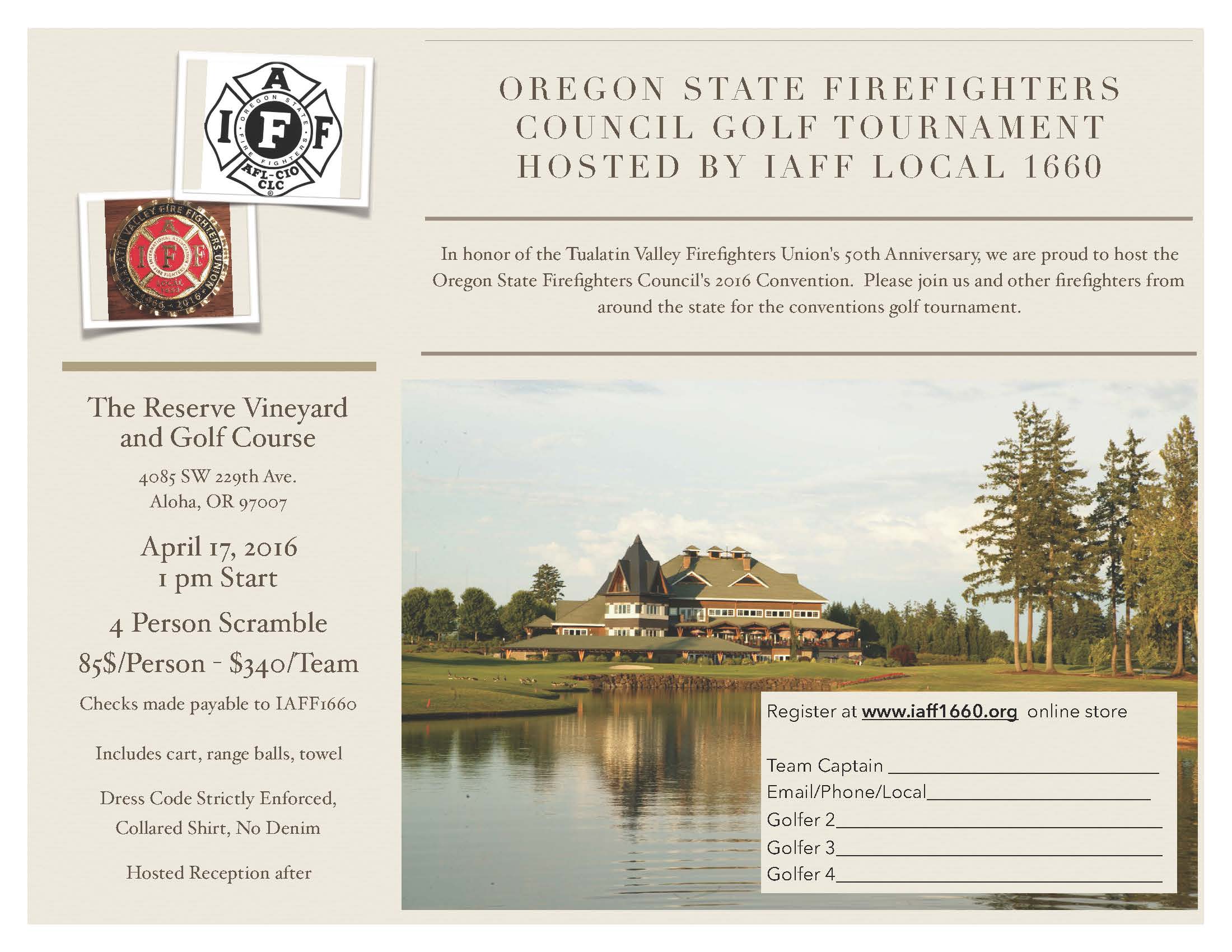 Download:

Golfing Brochure.pdf